Sum up and plan to build momentum and focus on development. On the morning of March 31, Dalingshan Town held the work summary meeting in 2019 to review the achievements, check the achievements, commend the advanced, and deploy the work in 2020. At this meeting, Guangdong Huicheng Vacuum Technology Co., Ltd. won the 2019 contribution award of domestic enterprises in Dalingshan Town.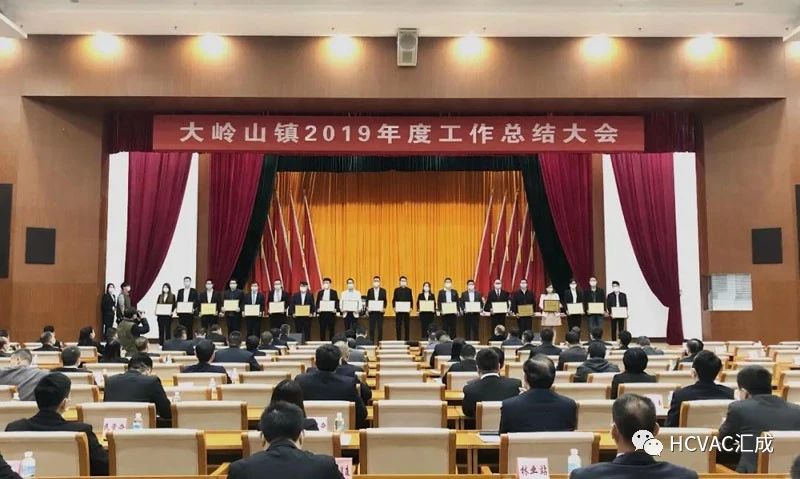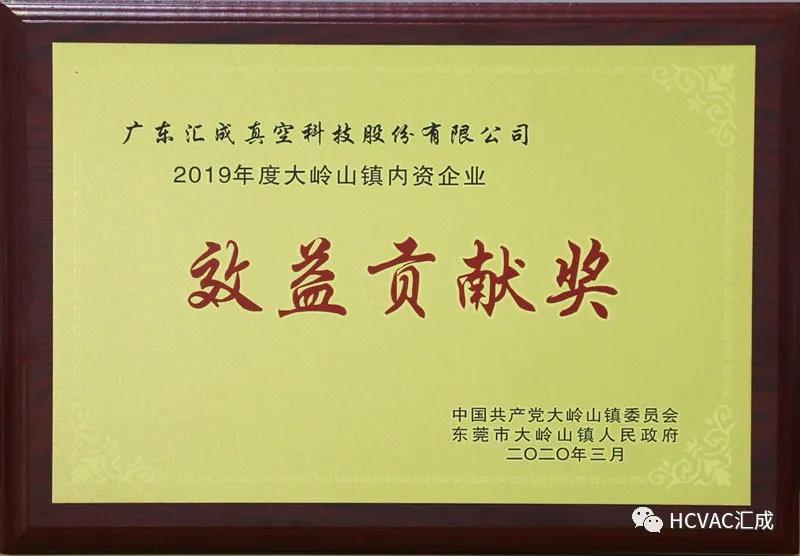 As a brand enterprise in the bay area, Huicheng vacuum, under the strong leadership of the Town Committee and the town government, and with the strong support of the heads of various units and villages (communities), has always adhered to the business philosophy of "people-oriented, excellence, innovation and pragmatism, customer first", and never wavered in the stormy and turbulent market 。 The enterprise adheres to the principle that quality is the cornerstone of the enterprise's operation and development. Only high-quality products can win the favor of consumers in the fierce market competition. Only in this way can the enterprise obtain long-term development, uphold the craftsman's spirit, constantly take the road of differentiated competition, innovate the old and bring forth the new, and refresh the brilliant report card again and again.
Excellent performance and good faith brand are the premise and foundation for Huicheng vacuum to win the benefit contribution award of domestic enterprises in Dalingshan Town. To win the award is the recognition and support of the government and the market for Huicheng vacuum, as well as the recognition of corporate culture. We will continue to make efforts to give back to the society.
Following the concept of the company, all employees of the company will work harder and shoulder their responsibilities. They will abide by the principle of integrity, reform with determination and strive to overcome difficulties. With more firm steps and determination, they will provide customers with high-quality vacuum application solutions.
Thanks to the government's help and guidance to Huicheng vacuum, the company resolutely implements the spirit of the 19th National Congress of the Communist Party of China, plays the role of the real economy in the process of building a moderately prosperous society and a socialist society in an all-round way, completes enterprise construction, improves project management system, creates high-quality benchmark projects, and makes greater contributions to the new journey of national development.
In 2020, all employees of Huicheng vacuum will continue to play the spirit of forge ahead, innovation and striving for the upper reaches to promote the development of the enterprise. In the future, Huicheng vacuum will also abide by integrity, actively assume social responsibility, help public welfare undertakings and give back to the society.