How should the vacuum coating machine multi-arc ion coating process be applied? In some modern engineering applications, sometimes a single coating technology can no longer meet the special needs of the workpiece, and the improvement of product performance cannot reach a certain standard. Therefore, due to market demand, many Manufacturers are pursuing more advanced technology, and coating technology is also constantly innovating.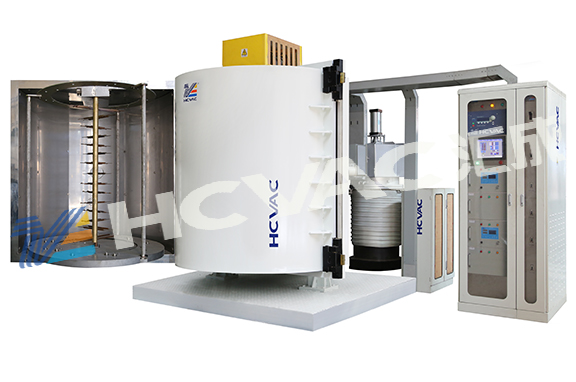 Vacuum coating machine multi-arc ion coating is a direction for the development of composite process technology surface engineering technology, and the most used are multi-arc ion coating and infiltration composite process coating. Our commonly used processes are: permeation and plating composite processes, which include ion nitriding, ion plating, etc.; permeation composite processes, and multi-arc ion plating and permeation composite processes.
Multi-arc ion plating workpieces must be ion nitrided before coating, which not only improves the anti-deformation ability of the film, but also because the new village under the film has a relatively stable transition zone, the stress distribution from the film to the substrate can be better. Therefore, compared to the non-nitriding process, multi-arc ion plating improves the mechanical resistance of the plating.
Vacuum coating machine
multi-arc ion plating to deposit a hard film of metal or its alloy on the surface of the tool, which is a common way to improve the life of multi-arc ion plating, but it is limited to increase the life of multi-arc ion plating by increasing the hardness. We should consider in-situ synthesis of a MoS2 solid lubricating film on the hard molybdenum plated surface to further improve tool life.